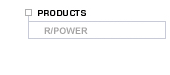 908-620-1118
Submit a Resume Instructions:
Please follow these 3 easy steps to submit your resume:
1. Paste in your resume.
2. Review the data to ensure the information has been received correctly.
3. Answer a few questions, and click the "Submit" button.
And only a few rules:
Items labeled in Orange are Required.
Items labeled in Grey are Optional, but we strongly suggest that you take a few seconds to answer the questions. Your answers provide information, not typically found in a resume, that would be helpful to us.
STEP ONE -- PASTE IN YOUR RESUME
Copy your resume and paste into the text block below.
Be sure you include your contact information at the top of the resume (name, address, phone number(s) and email address). This step is Required.

Resume
Copyright ©2020 Automated Retail Systems, Inc
We can be reached at 908-620-1118