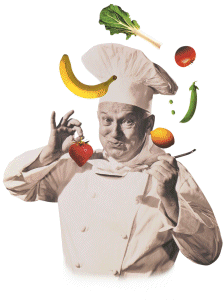 R/Power
R/Power is ARS's innovative new restaurant-management system, integrating elegant flat-panel touch-screen PCs with cash drawers, printers, card swipes, customer displays, and other peripherals. Numerous standard and optional application modules are available, and it comes in both Windows 98 and NT versions. Each is cost-effective and tailored to your individual needs. No needless, enforced options. You get what you want, not what someone else thinks you need.

Features
The operation of R/Power is so intuitive that both servers and management can be using the system within minutes of introduction. The capabilities you'll find at your disposal are extensive:
Simultaneous order entry, update, modification, and closure from any station
Forced prompts to eliminate mutual exclusions, omission of essential information, and other forms of server error; configurable server reminders
Fast-bar options to maximize speed and productivity
Quick-pick-up and/or other special instructions to kitchen or bar
Split guest checks
Help screens and left- or right-handed screen layout, configurable by server
And, there are extensive floor- and table-management options...
Floor/Table Management
Table arrangement and numbering reflect your floor plan, color-coded to depict the status of all tables. At initial order entry, servers select a table from the floor plan. Thereafter, table overview (by number and server), number of guests, table totals, available tables, floor-plan revisions, and reservations may readily be reviewed. Entire tables, guests, orders, or individual items may be transferred to any other table(s) and/or server(s). But there's more . . . lots more. For example:
Menu Management
Concerned about capacity? R/Power can handle multiple menus with up to 64,000 items and modifiers. Modifications are automatically reflected at all workstations. Servers receive valuable on-screen prompts and modifiers to assist in ordering and incentive selling. Time limits on menu groups and individual-item tracking and countdown facilitate monitoring of limited-quantity items and specials - no need to apologize for selling something you no longer have.
Reporting
R/Power's detailed historical databases provide, via multi-level queries, extensive reporting capabilities for management analysis and decision-making. To name just a few:
Generation by date, time frame, department, payment type, and exception
Selection by topic, level of summary or detail, and print format
Sales analysis by individual menu items sold
Register reports, tip-share and revenue reports by server, and shift totals
Complete credit-card accounting, including unsettled items
Complete IRS reporting
Staff attendance and performance analyses
Interface to standard payroll packages
Cost/production analysis by menu item and staff member
Discount, void, coupon, voucher reporting by server, authorizing manager, and item. You can now limit wrongdoing and unnecessary financial loss while simultaneously taking special care of your regular customers, VIPs, and colleagues.
Of course, R/Power also provides for custom-designed reporting utilizing user-selectable parameters. And, all reports are exportable to standard database formats and spreadsheets.
Security
You recognize the necessity of controlling your business, especially when you can't be there, so R/Power provides the ultimate in security, tracking and auditing. Password and mag-card security; and selectable security requirements for up to 15 features including voids, discounts, bill reprints, automatic gratuities, on-account items; server sign-ins/outs; credit-card features; transfers and reopening of orders. Add features such as screen time-offs for management-only functions, multiple access levels, audit trails of all attempted and successful entries into the system, and automatic replication of the data base every 30 seconds to another server - together they spell peace of mind.
The Final Touch
R/Power offers many other valuable features such as the Fast Bar Option for popular libations, a Pool Table and Internet Time Tracking module, and a Delivery, Catering, and Take-Out Services module, to name just a few. All of our products and applications contribute to the growth, profitability, and popularity of your business, because our business is providing better solutions. And more solutions. It's what we do.